Your Business Legal Advocate.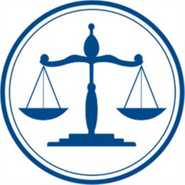 For more than 20 years, Ms. Kenny, a Bay Area native, has centered her practice around assisting local businesses and business professionals with all of their legal needs, with an emphasis on employment law. After working with a well-respected small local law firm for nearly 10 years, Ms. Kenny began her solo practice in San Mateo, California. Throughout her practice, she has focused on advising her clients on how to avoid litigation, but when it is unavoidable she is there to help them reach an appropriate and cost-effective resolution. Ms. Kenny is also a trained Mediator for both economic and domestic issues.



---

Telephone: 650-678-7762
Mailing Address: PO Box 528, San Mateo, CA
Office Address: 1486 Huntington Drive, Suite 300, South San Francisco, CA 94080
(PLEASE NO FED EX DELIVERIES)

PLEASE NOTE:
SITE UNDER CONSTRUCTION;
KINDLY EXCUSE ANY ERRORS.